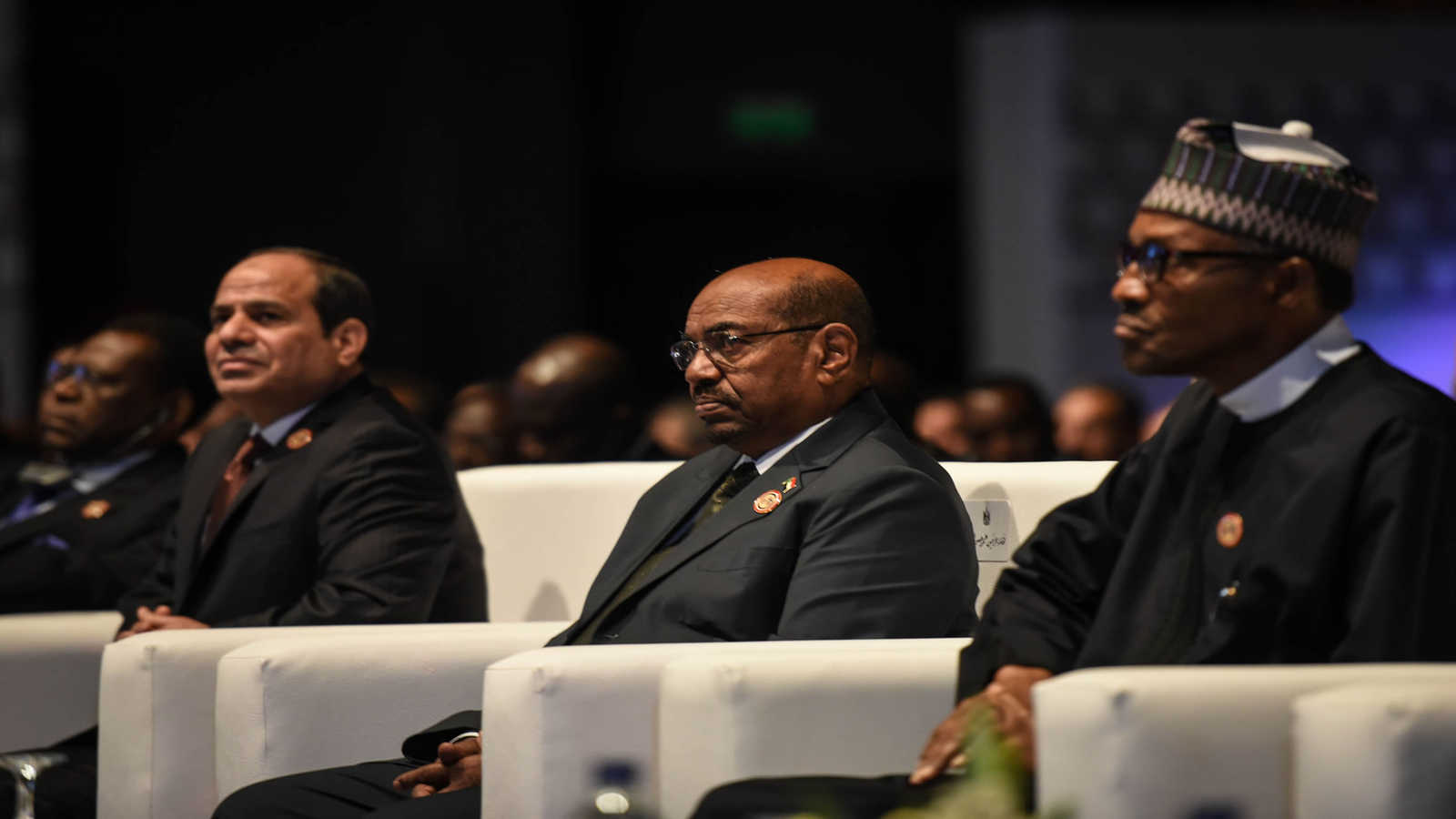 Some observers allege Turkey may be supporting extremist groups in Nigeria.
Egypt is concentrating on strengthening its economic and security influence in Nigeria and consolidating relations with the ruling regime there. On Jan. 27, Egyptian President Abdel Fattah al-Sisi received a letter from his Nigerian counterpart, Muhammadu Buhari, which included a formal request from Nigeria to cooperate with Egypt in security fields, especially combating terrorism by organizing training courses and exchanging technical expertise.
Buhari's letter, delivered to Sisi by Nigerian Ambassador Joseph Kishi, dealt with ways to enhance Nigerian-Egyptian cooperation in the fields of the economy and trade, and how to benefit from Egypt's role in supporting Nigeria in infrastructure projects, particularly roads and power generation.
The Egyptian interest in Nigeria has recently increased, stressed Egyptian Ambassador to Nigeria Ihab Awad, during his meeting with Buhari Jan. 28. He said, "Ties with Nigeria have grown stronger in recent years, in light of Egypt's keenness to do so."
Samir Ghattas, head of the Middle East Forum for Strategic Studies, told Al-Monitor that the Egyptian-Nigerian relations include several areas, most notably the security field. "Egypt supports Nigeria against the extremist organization Boko Haram. Cairo has decided to establish the Community of Sahel-Saharan States (CEN-SAD) regional anti-terrorism center, through which Nigeria receives security support by training its forces on how to combat terrorism and track down extremist groups."
In December 2018, the Egyptian army invited several CEN-SAD countries for a joint military training, during which the Nigerian forces were trained on how to deal with various terrorist threats such as armed groups and the release of hostages.
The Egyptian-Nigerian relations were not only limited to the security field but extended to the economic field, as many official Egyptian economic delegations visited Nigeria. Most prominently, Sherif Ismail, presidential aide for national and strategic projects, visited Nigeria in 2018 to discuss how the Egyptian companies could contribute to infrastructure projects in Nigeria.
In 2016, Ibrahim Mahlab, then-presidential aide for national and strategic projects, visited Nigeria and met with many Nigerian businessmen to discuss investment in the real estate and energy sectors.
On Jan. 15, Egypt and Nigeria agreed on cooperation and investment in the field of communications and technology. In February 2020, Egypt and Nigeria concluded a contract between the Egyptian National Authority for Military Production and the Nigerian Rungas Group, to establish a joint stock company for the production and manufacture of gasoline and natural gas cylinders in Nigeria.
Egypt's insistence on strengthening its presence and influence in Nigeria coincides with Turkey's moves to establish a security and economic presence in Nigeria, in light of accusations that the Turkish regime is supporting the armed group Boko Haram in Nigeria.
In 2016, Turkish President Recep Tayyip Erdogan visited Nigeria and Turkey signed several memoranda of understanding for cooperation in the industrial, commercial, energy and security fields.
In January 2020, Turkish Minister of Trade Ruhsar Pekcan visited Nigeria, as the country is Ankara's sixth-largest commercial market on the African continent, according to Turkey's Anadolu News Agency.
Despite Turkey's interest in benefitting economically from the Nigerian market, the Nigerian authorities suspect that Ankara could be involved in arming and supporting Boko Haram, and have opened an investigation into the matter after intercepting an illegal arms shipment coming from Turkey in 2019.
"The Nigerian government is concerned about the continuous import of weapons from Turkey. In 2017 alone, four arms shipments arrived from there," Nigerian customs spokesman Joseph Atta, had told France24.
Egyptian Ambassador Mona Omar told Al-Monitor, "Egypt realizes that Nigeria has a strong presence and influence in all African forums and entities. Nigeria needs Egypt's support in confronting terrorism and extremist groups, which calls for security and political cooperation between the two countries."
Omar added, "Egypt hosts the CEN-SAD regional anti-terrorism center, which includes intelligence delegations — most notably from Nigeria — and the role of that center is to train Nigerian forces and others to combat terrorism and exchange intelligence information."
In 2018, the Egyptian army announced the establishment of the CEN-SAD regional anti-terrorism center in Cairo, after the Egyptian Ministry of Defense delegation attended the meeting of the defense ministers of the CEN-SAD, held in the Nigerian capital Abuja in June 2018.
Speaking about the economic cooperation between Egypt and Nigeria, Omar said, "A large number of Egyptian companies invest in Nigeria — most notably the Arab Contractors company — which contributes to infrastructure projects."
She noted, "Egypt is religiously present in Nigeria through the Al-Azhar Foundation as well — sending delegations from Al-Azhar and receiving Nigerian students at Al-Azhar University."
In 2016, Grand Imam of Al-Azhar, Sheikh Ahmed el-Tayeb, visited Nigeria and met with Buhari to discuss ways to confront extremist ideology.
Speaking about the Turkish presence in Nigeria, Omar said, "Turkey is working to flood the Nigerian market with Turkish products and projects to control the country, but there is a state of mistrust and popular anger toward Ankara since it is suspected of supporting Boko Haram."
She added, "Egypt's security support for Nigeria disturbs Turkey because supporting Nigeria's stability and training its forces weakens the extremist groups that Turkey relies on to implement its plans."
Member of parliament Tarek Radwan told Al-Monitor, "The Egyptian parliament plays an important role in consolidating relations with Nigeria through the visits of Egyptian parliamentary delegations."
In October 2019, former Egyptian parliament Speaker Ali Abdel Aal visited Nigeria and discussed with his Nigerian counterpart, Femi Gbajabiamila, the laws required to combat terrorism.
"Turkey is using economic activities in Nigeria as a cover to fund extremist groups in the country, so the Egyptian role serves to strengthen and train Nigerian forces to undermine any suspicious Turkish support for extremist groups," Radwan noted.