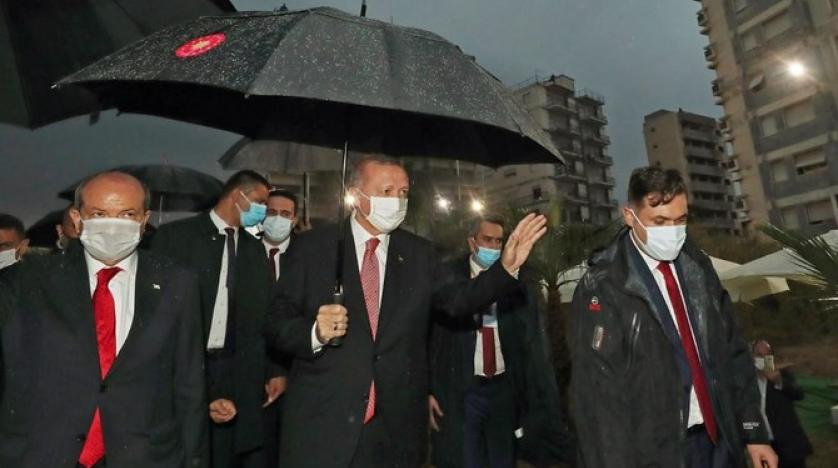 A week has passed since the crisis of the Turkish ship that German troops tried to search on suspicion of carrying arms to Libya, but the crisis doesn't seem to be abating.
The European Union has satellite images as evidence on the ship's involvement in breaching the arms embargo on Libya.
EU-Irini military analysts had previously spotted military aircraft being unloaded in the Libyan port of Misrata in satellite images, the German news magazine Der Spiegel reported.
Suspicious cargo was again sighted in November while the ship was docked in the Turkish port of Ambarli, said the confidential EU report's authors.
Although the Foreign Ministry in Ankara accused the EU of an "unacceptable" approach, the latter confirmed that there were enough reasons to inspect the ship.
German media outlets quoted European officials as saying that they suspected Roseline-A and put it under surveillance. They added that the vessel has moved between Turkish and Libyan ports eight times since the beginning of the year.
Der Spiegel reported that the EU countries are pushing for new sanctions against violators of the arms embargo on Libya, hinting at Turkey.
The EU imposed sanctions on three companies – one Turkish, one Kazakh, and one Jordanian – for breaching the embargo.
The European leaders are expected to call for sanctions, decrying Erdogan's visit earlier this month to the breakaway Turkish Cypriot north of the island of Cyprus.
The European Parliament adopted a resolution on the Cypriot coastal town of Varosha on Thursday, calling on the European Council to impose sanctions on Turkey.