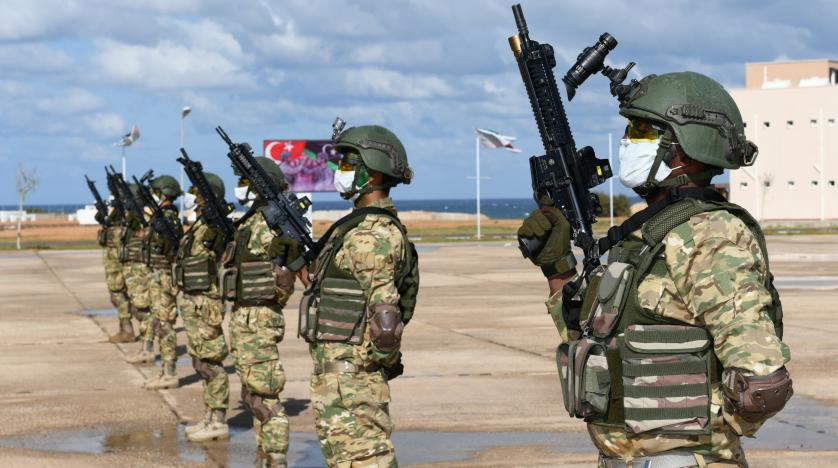 Itamilradar, a website on military aircraft tracking in Italy and the Mediterranean, has disclosed movements for Turkish military transport aircraft above the center and east of the Mediterranean towards Libya.
The website noted that it tracked two Turkish Air Force flights between Libya and Turkey. They headed towards the west of Libya in Misrata. This indicates that Turkey continues to arm its members in western Libya.
Moreover, the Turkish Ministry of National Defense announced resuming training for the Government of National Accord forces in line with the deal struck with the GNA on Nov. 27, 2019.
The training is provided by Turkish army personnel "in order to raise the Libyan army to international standards," the Ministry tweeted.
Such developments occurred amid a crisis between Ankara and the European Union resulting from the German frigate Hamburg stopping the Turkish-flagged cargo ship, Roseline A, as part of a European Union mission called Operation Irini.
The Operation was launched by the EU to monitor and enforce compliance with the United Nations Security Council resolution which bans arms shipments to Libya.
German personnel from the Irini mission boarded the Roseline A to search for arms belonging to militias loyal to GNA head Fayez al-Sarraj.
Turkey said the inspection was carried out without its consent, and submitted a complaint to the EU.
Turkish President Recep Tayyip Erdogan saw this as an "aggression" that is unjustified by virtue of the international law and the law of the sea.