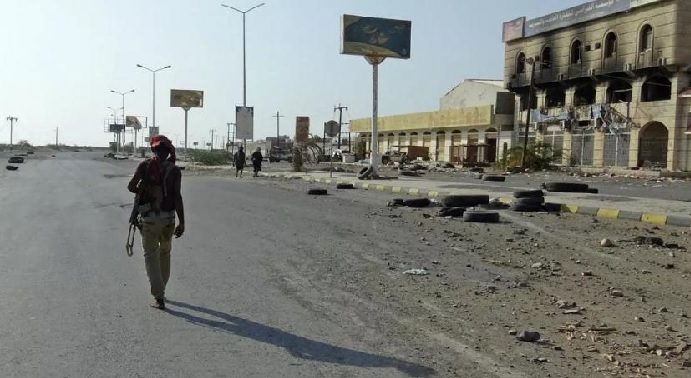 The Iran-backed Houthi militias' shelling of a women's prison in Yemen's Taiz region sparked uproar in the country and demands for the United Nations and international community to intervene to put an end to the militant's crimes.
The militias had shelled the women's ward of the Taiz Central Prison on Sunday, leaving six prisoners dead and 28 wounded, revealed government and rights sources.
Yemeni Prime Minister Moeen Abdulmalek condemned the "terrorist crime," saying the Houthis are continuing their "ugly massacres" against civilians.
Their attack against the prison is clear indication that they are maintaining their aggressive tactics in rejection of all UN and international calls for peace, he remarked.
He listed the Houthis' attack of the Safer oil pumping station over the weekend and their continued attempts to target Saudi territory as new damning evidence of their criminal nature.
Moreover, the PM condemned the international community for continuing to turn a blind eye to these "barbaric crimes", which only encourages the Houthis to maintain their destructive agenda in Yemen in total disregard for all binding international resolutions.
He urged the international Red Cross, UN and its envoy Martin Griffiths to assume their responsibilities towards Yemen.
The presidency of the Yemen parliament condemned in the strongest terms the Houthis' attack against the Safer pumping station and its targeting of civilians and vital installations.
It called on the UN, Security Council, Griffiths, state sponsors of the peace process, international community and rights groups to assume their responsibilities towards Yemen. They must take "clear and frank deterrent measures" against the Houthis' ongoing crimes against the people.
The UN's lax approach in implementing Security Council resolutions and its turning of a blind eye to these crimes only encourages the militias to aggressively continue their violations in pursuit of Iran's destructive agenda, it warned.
In a brief tweet, the International Committee of the Red Cross in Yemen said it "deplores yesterday's (Sunday's) attack on Taiz Central Prison that left women and children dead and injured. Prisons and their inmates are protected under International Humanitarian Law and cannot be a target. We express our deep condolences to the families of the victims."
Commenting on the Houthi attack, Oxfam in Yemen tweeted: "Five years since conflict escalated, civilians continue to bear the brunt of a devastating war."