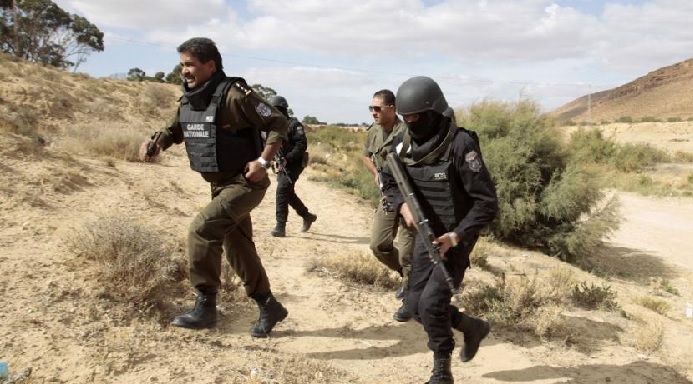 Tunisia's interior ministry confirmed that security units had discovered, between February 10 and 22, three terrorist camps in the Kasserine Mountains in western Tunisia.
The Ministry of Interior confirmed that these camps were uncovered during combing operations across mountainous highlands, and through intelligence provided to security services.
In the three camps, equipment used in the manufacture of conventional mines, which terrorists had previously used to hinder army and security units that were chasing them, was found.
Also found were cooking utensils, medicinal residues, water sterilization material and drilling tools.
Tunisian extremist groups experts emphasized that the recent use of these camps confirms that the battle with terrorism has not ended yet and that hostility against the civilian state is still harbored.
Specialized security studies have indicated that recruitment operations to attract new terrorists for ISIS and al-Qaeda have mostly taken place online, making it difficult for security units to monitor newly joined terrorists.
Many of the new recruits are not found in records of security services and they act as lone wolves.
Since 2011, the province of Kasserine, located near the border with Algeria, has been known as a hub of armed extremists.