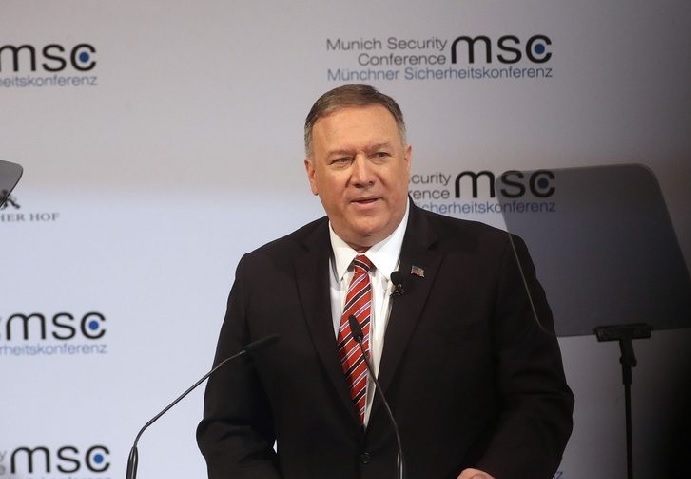 The United States is committed to sending counter-terrorism resources to Africa to aid the continent's ongoing fight against radical Islamic forces, according to Secretary of State Mike Pompeo.
Speaking Sunday alongside senior Senegalese officials during the first stop of a multi-nation visit to Africa, Pompeo said the Trump administration is currently reviewing its security plans for West Africa and will ensure nations in the region receive all the support they need in the fight against Islamic terrorist forces.
In his meetings with the Senegalese president and foreign minister, Pompeo said he "talked about Islamist terrorism, which endangers 350 million people right here in West Africa. It threatens Americans, too, and we are counting on Senegal. It is an important ally in this fight. And I assured our friends that the U.S. will keep this fight up as well."
Pompeo's comments are being viewed as a dose of much-needed reassurance to African nations concerned about America's ongoing commitment to their safety and security.
"We did have a lot of conversation about the security situation here and America's role in those," Pompeo told reporters. "We made it clear we're looking at West Africa to make sure we have our force levels right."
Pompeo traveled to the region in his previous role as CIA director.
"We'll get it right and we'll get it right collectively," Pompeo said of the number of American forces likely to be sent to the region to assist with security.
As the lead stop on his first-ever tour of sub-Saharan Africa as secretary of state, Pompeo discussed key regional security issues, as well as private investment opportunities for American businesses.
"We have an obligation to get security right here in the region that will permit economic growth," Pompeo said.
Senegal remains a "vibrant democracy rich in culture and history," he added. "The United States is proud to have Senegal as one of our closest friends on the continent."
In addition to regional security issues, the Trump administration is seeking to let Africa know that it is not pulling back its economic investment. Pompeo announced the start of several multimillion-dollar projects and will continue to advocate for American businesses as he continues through the region.
"President Trump's 'Prosper Africa' initiative is making the kinds of deals signed this morning possible," Pompeo said.