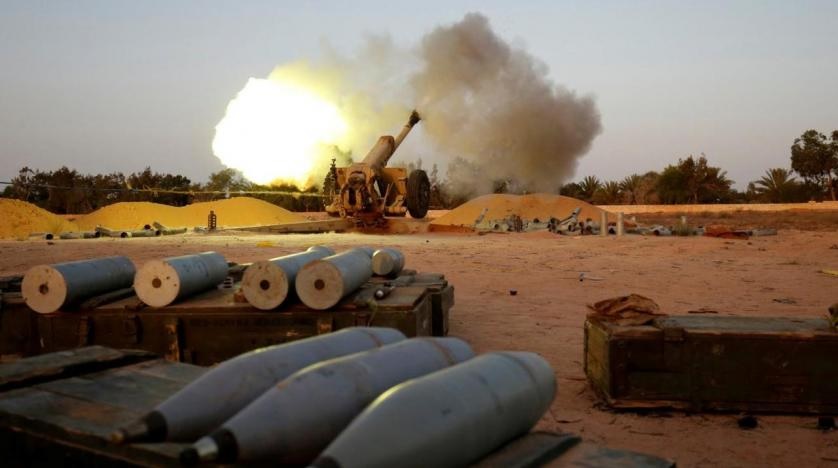 Libyan authorities handed over to Tunisia on Thursday six Tunisian children of militants killed in the city of Sirte in 2016.
Six Tunisian children, aged three to 12 years old, along with a dozen others of different nationalities, had for three years been cared for by The Libyan Red Crescent in Misrata.
The issue was criticized by NGOs in Libya and Tunisia which accused Tunisian officials of "dragging their feet" on efforts to repatriate the children.
The Libyan Red Crescent said Thursday it met with a Tunisian delegation that traveled to Misrata to repatriate the children.
During their stay at the charity in Misrata, "the children received all sorts of care and services. The main objective was for their return home to live with their relatives," said the Red Crescent.
A year ago, Tunisian forensic police took DNA samples from the children to confirm their nationality before evacuating them out of Libya.
The head of the Government of National Accord (GNA), Fayez al-Sarraj, announced the liberation of Sirte from ISIS in December 2016.
But the Libyan National Army led by Khalifa Haftar took control of the city earlier this month.
Since April, Haftar has been waging a military offensive on the capital, Tripoli.
According to a Tunisian association, 31 children of ISIS militants remain in Tripoli and Misrata.
Despite resolving the case of the six children on Thursday, there remains the bodies of around 700 militants in the morgues of Misrata hospitals.
The head of the National Commission for Human rights in Libya, Ahmed Abdul Hakim Hamza, told Asharq Al-Awsat that the countries of the dead militants are refusing to transfer their bodies out of Libya.
He urged them "to be responsible and repatriate the bodies of their citizens."