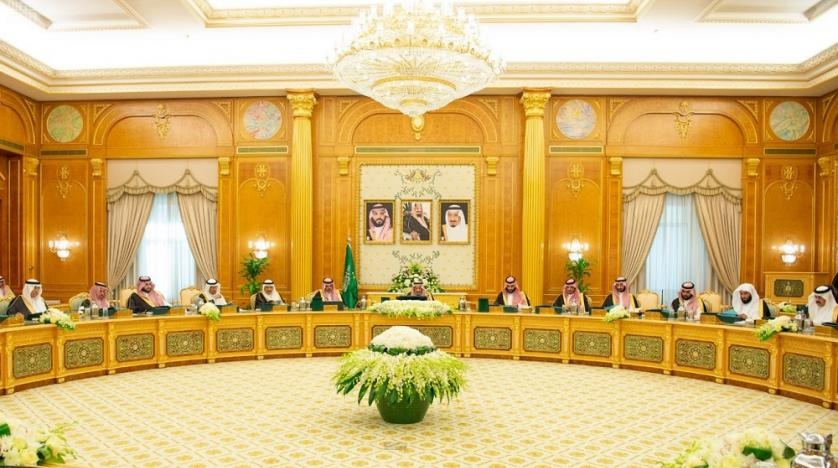 The Saudi cabinet reiterated on Tuesday the Kingdom's praise for the United States' counter-terrorism efforts in wake of its raid that led to the killing of ISIS leader Abu Bakr al-Baghdadi.
Custodian of the Two Holy Mosques King Salman bin Abdulaziz chaired the cabinet meeting that was held in Riyadh.
The ministers underlined the ongoing efforts by the government and its allies, starting with the US, in combating terrorism and extremist ideology.
King Salman briefed the gatherers on the discussions he held with visiting Swiss President Ueli Maurer. He also briefed them on the talks he held in Riyadh on Tuesday with King Abdullah II of Jordan. King Salman also briefed them on the message he received from Emir of Kuwait Sheikh Sabah al-Ahmed al-Jaber al-Sabah.
The ministers hailed King Salman for sponsoring the third edition of the Future Investment Initiative, which kicked off in Riyadh on Tuesday. The three-day event, organized by the Public Investment Fund, is attracting the world's leading businessmen, investors and policy-makers who will explore future economic opportunities.
The ministers then reviewed the latest regional and international developments. They highlighted the Saudi-led Arab coalition's announcement on Sunday that alliance forces in the Yemeni interim capital Aden would come under Saudi command. The move is part of the Kingdom's ongoing efforts to coordinate military and security operations in Yemen and bolster sectarian and relief efforts.
The cabinet also welcomed the agreement reached between Egypt and Ethiopia to resume the work by a technical committee trying to agree on the operating terms of the controversial Renaissance Dam.