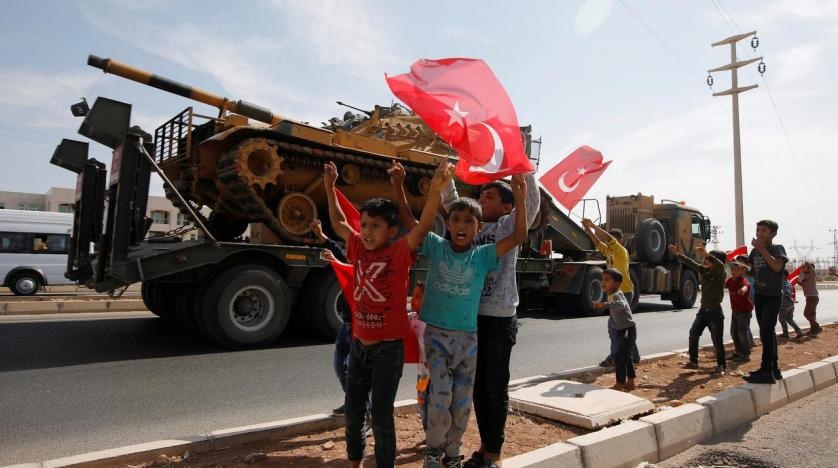 Egypt on Sunday reiterated its condemnation of the Turkish aggression in northeast Syria, a position it expressed during the preparatory meetings of the 18th summit of Non-Aligned Movement in Azerbaijan's capital Baku held from October 25-26.
Citing the Egyptian delegation, the state's MENA agency said that Cairo also voiced its rejection to give Turkey the opportunity to speak at the summit of the 120-member group.
In light of the recent offensive in northeastern Syria and other relevant attacks, the Egyptian delegation called the Turkish aggression a "violation of the sovereignty of a member state of the Non-Aligned Movement, and a violation of the Charter of the United Nations and the rules of international law."
It added that such crimes require strong condemnation by the movement and international community.
However, the Qatari delegation, which also attended the meetings on Sunday, tried to defend the Turkish attacks in Syria by describing them as a "right of self-defense."
MENA said delegations from Pakistan, Malaysia and Zambia also backed this view.
On Saturday, Egypt's Foreign Minister Sameh Shoukry expressed his country's rejection of attacks against Syria.
In a speech at the summit, Foreign Ministry spokesman Ahmed Hafez cited Shoukry as saying that Syria's coming under a new attack and occupation of its northern area is a violation of international law, MENA reported.
Shoukry urged an immediate stop to aggression and the withdrawal of the attacking forces.
The Egyptian FM also underlined the necessity of starting a political process in implementation of the United Nations Security Council 2254.
In a related development, the Arab Lawyers Union condemned on Sunday the operation launched by the Turkish regime in Syria, stressing the necessity of solidarity with it in confronting this aggression.
The Union discussed filing a lawsuit against the Turkish regime in international courts, because of its war crimes and its occupation of sovereign territories in Syria, during its extraordinary meeting held in Cairo on Sunday.