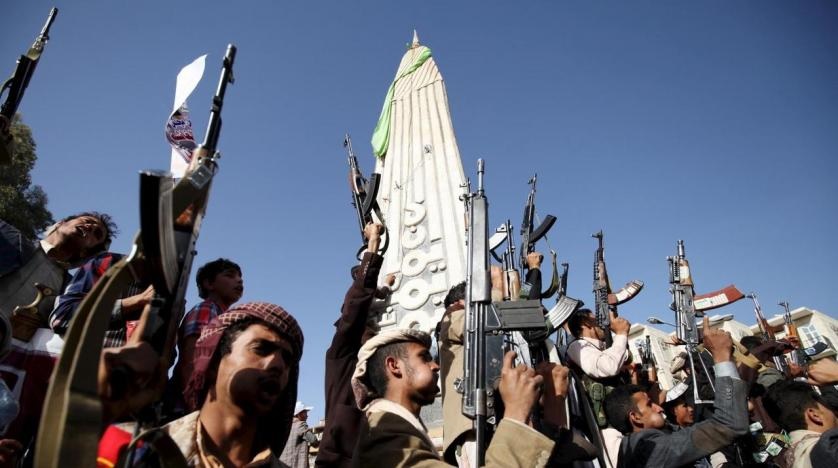 Yemeni military officials accused on Sunday Houthi militias of randomly planting landmines and explosive devices along streets, houses and farms from where the rebels have been expelled, adding to the misery of people, including children, women and the elderly.
Landmines and explosives threaten the lives of millions of Yemenis and have killed and injured hundreds of them.
Reports of humanitarian organizations suggest that Yemen has become one of the largest landmine battlefields in the world since World War II.
On Sunday, 13 rebels were killed and injured in battles with the National Army on the eastern front of the Houthi-besieged city of Taiz, where the legitimacy has made new advances by controlling several sites.
A military source told the Yemeni Saba official news agency that the National Army's 2nd Division, 22th Mechanized Brigade, attacked militia positions and was able to liberate Tabat al-Khadr.
"Three militia members were killed in the attack and 10 others were injured," the source said.
He said it was important to liberate the site because it overlooks the road linking the district of Salah to the district of Dimnat Khadeer.
Brigadier General Abdul Malek al-Ahdal from Brigade 35 called on all political parties, journalists and activists in Taiz to unite in ending the Houthi grip on the governorate.
During a ceremony held in the south of Taiz, Ahdal lashed out at the Iran-backed Houthis for threatening Arab identity and national security, while he praised Arab brothers led by Saudi Arabia in their support for the legitimate government.
Meanwhile, there have been fierce battles between the Coalition-led National Army and the militias in Hajjah governorate, which borders Saudi Arabia.