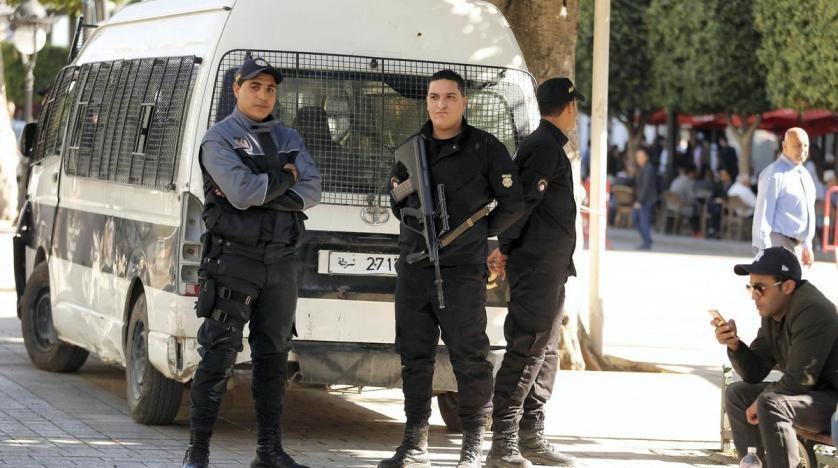 Tunisian security services specialized in the fight against terrorism have killed a militant belonging to the terrorist "Uqba ibn Nafi battalion," which pledged allegiance to al-Qaeda in the Islamic Maghreb.
Security sources said that the defendant, 30, resided in Monastir (central eastern Tunisia). He was accused of glorifying terrorism, adopting the takfiri ideology, and inciting people to join terrorist organizations.
Preliminary security investigations revealed that he had downloaded data and information about the Uqba ibn Nafi battalion on his own account and was communicating with extremist elements who have joined terrorist organizations abroad.
The defendant asserted that he has adopted the extremist ideology within the branch of the Africa Foundation, an affiliate of the Uqba ibn Nafi battalion in Monastir.
It is noteworthy that the battalion has been established in Tunisia since 2012, and is affiliated with al-Qaeda in the Islamic Maghreb.
Most of its elements have carried out operations within Ansar al-Sharia organization, which has been classified as a terrorist organization by the Tunisian authorities and the USA.
This battalion is accused of carrying out a series of terrorist attacks, including the 2013 attack on Tunisian military personnel that left 15 soldiers dead, and the 2015 terrorist attack on the Bardo National Museum west of Tunis, that left 21 tourists dead along with a Tunisian security element.
Its members have also planted mines throughout the route in which security forces and the army pass in order to hinder their pursuit of militants, which had left a large number of casualties.
In Tunis, several sleeper cells remain active and have not been uncovered yet, especially that their elements are not listed in the security services' records.
Tunisian experts estimate the number of these sleeper terrorist cells to be between 300 to 400 and deployed in a number of popular neighborhoods in the outskirts of Tunisia's largest cities.
Local security reports confirmed that many militants have provided various financial and logistical assistance to terrorist elements holed up in the mountains west of Tunis.