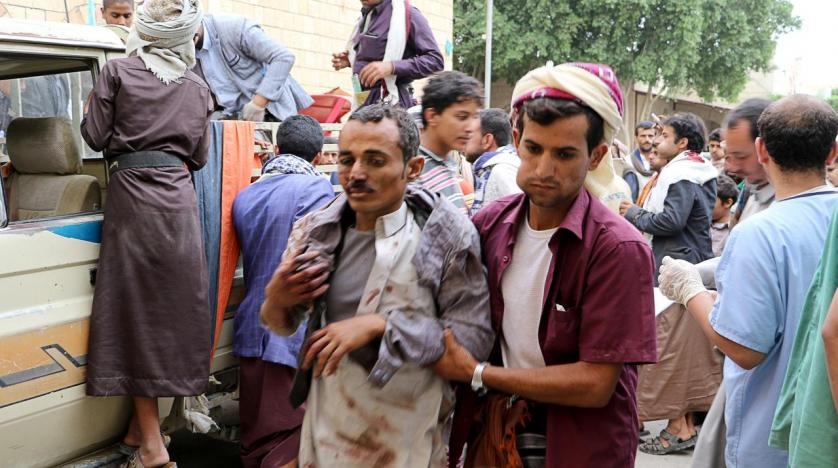 Yemen's Minister of Information Moammar al-Eryani strongly condemned the "abhorrent massacre" committed by the Iran-backed Houthi militias in the Al Thabet market in Saada.
The minister said the militias deliberately targeted the popular market with Katyusha rockets, killing 10 civilians and injuring 20, including a number of children.
"This terrible crime by the Houthi militias against people is a collective punishment for their national stand, rejection of the coup and support for the legitimate government,"he tweeted.
"It is another in their series of crimes against humanity and confirms the terrorist and bloody nature of the militia that only knows killing, bloodshed and intimidation," he added.
Eryani called on the international community, the UN and its secretary general to condemn this "heinous crime and designate the Houthi militias as a terrorist organization."
They should support the government in its efforts to recapture remaining provinces from the Houthis, restore security and stability and end the suffering of the Yemeni people, he continued.
During a year and a half, Yemeni rights activists have documented 3,600 violations committed by the Houthis in Sanaa, including murder, imprisonment and torture.
They called on the international community to shoulder its responsibilities for the ongoing crimes committed by the group in its areas of control.
Meanwhile, Yemen's Human Rights Minister Mohammed Askar asserted that ending the war in the country and achieving stability and security can be maintained upon implementing the three references represented by the Gulf initiative, its executive mechanism, outcomes of the national dialogue and relevant UN resolutions, mainly resolution 2216.
Speaking at the third Arab regional conference on the protection of human rights, Askar listed Houthi crimes against civilians, accusing Iran of seeking to establish a sectarian and racist society in Yemen that is alien to the people's values.
He therefore, urged the international community and human rights organizations to confront the Houthi violations against civilians.