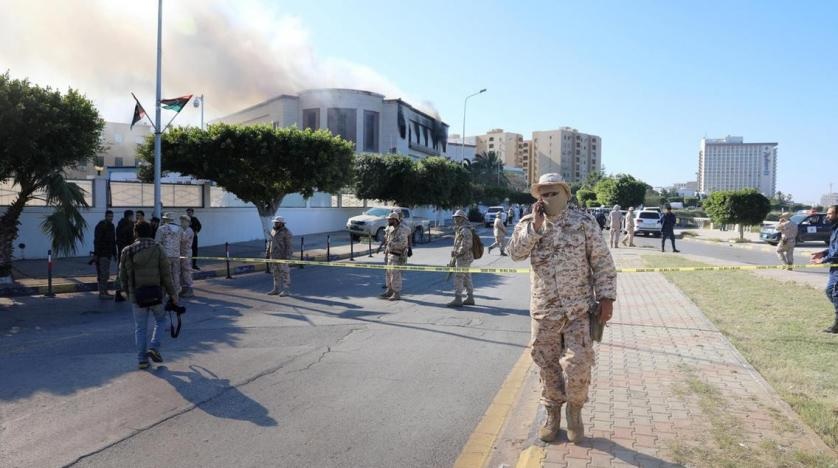 ISIS re-emerged in southern Libya, pledging its allegiance to the terrorist group's leader Abu Bakr al-Baghdadi.
Dozens of masked gunmen appeared in a video released by ISIS media to renew their allegiance, vowing to carry out reprisals against the Libyan National Army (LNA).
They announced that they will continue combating the LNA, threatening to launch more terrorist attacks against it.
Local sources suspected that the video was shot in a remote desert region in southern Libya where dozens of ISIS gunmen, led by Mahmoud al-Baraasi, are located. Barassi, known as Abu Musab al-Libi, is the former founder of the ISIS affiliate in the eastern city of Benghazi.
In May, ISIS had claimed responsibility for an attack on an oilfield in the town of Zillah, some 650 kilometers southeast of the capital Tripoli. The attack was seen as an escalation against LNA-held regions in the South.
The terrorists also launched major attacks in Tripoli in 2018, but they have since retreated to the desert in the South after they lost their former stronghold of Sirte in late 2016.