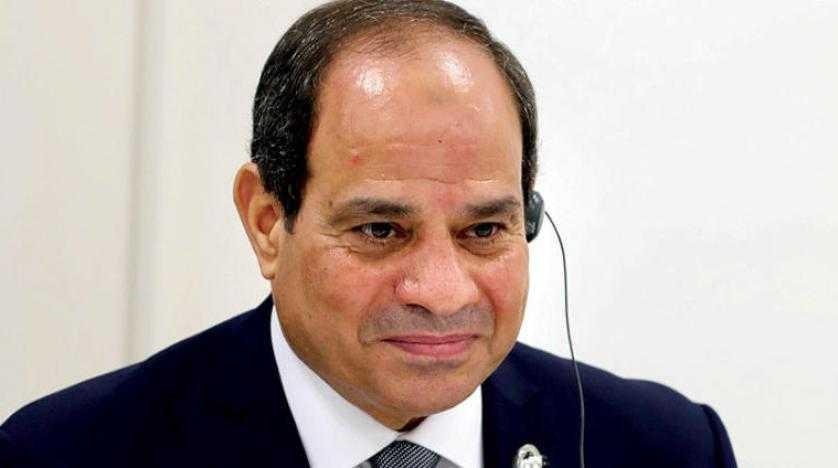 Egyptian President Abdel Fattah el-Sisi said Sunday that his country has succeeded in destroying the infrastructure of terrorist organizations six years after the June 30 revolution that toppled former president Mohamed Morsi.
The Muslim-Brotherhood affiliate was deposed on July 3, 2013, following widespread popular protests against his one-year rule. He died during his trial on June 17.
In an address to the nation on the sixth anniversary of the June 30 revolt, Sisi said it wasn't but a cry to express the patriotism of millions of Egyptians, which have been embraced by their country and their ancestors over the years.
"The loyalty of Egyptians to their country and their rejection of any attempt to erase their national identity are facts that can't be changed with time," Sisi noted.
He said that his people are loyal, and their belonging to their nation and identity marks a priority.
"Masses of Egyptians in the June 30 Revolution marked a path for us to walk through," Sisi said, noting that their priority is to protect and preserve the country and then improve it in order for Egypt to become a developed nation that provides next generations decent opportunities and a life that is compatible with the 21st century.
He pointed out that over the past years, the country has managed to avoid suffering from chaos, fragmentation and conflicts.
"We have managed to destroy the infrastructure of terrorist organizations that tried to weaken the country."
Sisi said Egypt had launched Comprehensive Operation – Sinai 2018, in which bloods were shed to eliminate "forces of evil and darkness."
"Our armed forces and police personnel succeeded in protecting the nation and preserving its dignity until Egypt became a hub for stability, security and peace amid a turbulent regional environment," Sisi said.
He pledged to maintain Egypt's security in order to build a nation worthy for the next generations.
Egypt has been witnessing sporadic terrorist attacks since 2013, especially in the northern Sinai Peninsula, mainly by armed elements associated with ISIS organization.