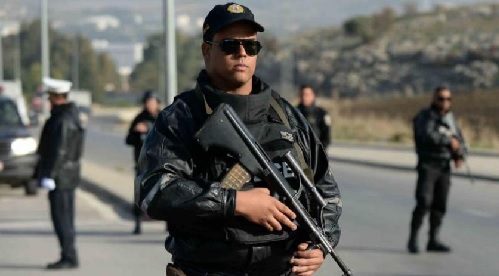 The Tunisian Court of First Instance is looking into the case of two young Tunisians suspected of belonging to terrorist organizations after authorities found in their possession videos on how to manufacture explosives and mines, as well as information on "lone wolf" terror attacks.
The judiciary charged them with contacting leaders affiliated with ISIS in Syria and planning to travel there to join terrorist organizations that have attracted thousands of young Tunisians following Syria's 2011 revolution.
One of the defendants admitted during preliminary investigations that he contacted ISIS terrorists, such as Abu al-Buraq al-Tunisi, who is in Syria, and Abu al-Gharib al-Libi. However, he later denied all the information he provided.
The second defendant admitted to agreeing to join terrorist organizations. He said that his ties with them were virtual, claiming he only established contact out of simple curiosity.
One of the suspects has been in prison for about nine months, which prompted his lawyers to request his release after he refused to join terrorist organizations and carry out a so-called "lone wolf" terrorist attack in Tunisia.
Meanwhile, Tunisian terrorist groups experts stated that the clamping down on the activities and movements of these organizations has led them to resort to the virtual world to recruit new members.
Some of these efforts have been successful with members carrying out individual terrorist acts, they added.