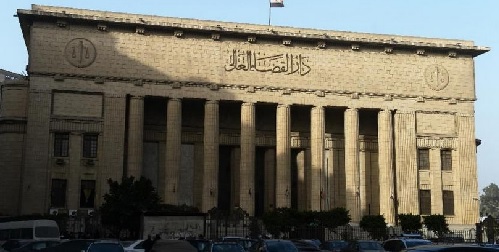 Egyptian judicial authorities adjourned on Saturday hearings into the appeals of 251 people accused in four terror-related cases. Former presidential candidate Abdel-Moneim Aboul Fotouh is among them.
The Cairo Criminal Court deferred the trial of 213 accused of belonging to Ansar Beit al-Maqdis to next Saturday. Among the charges is a plot to assassinate former Egyptian Interior Minister Mohammed Brahmani in 2013.
The indictment dealt with more than 54 terrorist crimes including assassinations of officers and the assassination attempt of the former interior minister in addition to the murder of 42 police officers and 15 citizens as well as the injury of 349. Further, the indictment included bombing security facilities in several provinces.
The Public Prosecution stated that the defendants "received military training at camps of Izz ad-Din al-Qassam Brigades (the armed wing of the Palestinian Hamas movement) and that the group's leader Mohammed Farij Ziadeh had communicated with al-Qaeda operatives and plotted to target ships crossing the Suez Canal, especially those belonging to the United States."
In another context, the Cairo Criminal Court adjourned the retrial of two persons in the case of violent acts in Giza to next Saturday and the Giza Criminal Court deferred the retrial of 32 defendants in the "Dispersal of Nahda Sit-in" case until Sunday.