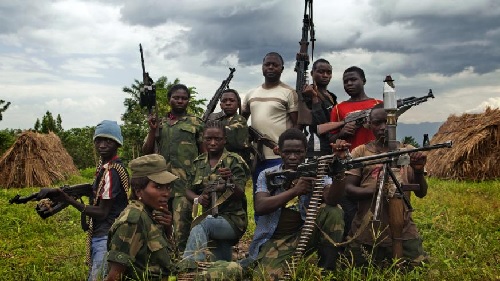 Somali National Armed Forces killed 30 al-Shabab militants in a joint operation in Jamame in Somalia's southern region of Lower Jubba, officials said on Saturday evening.
Said Jogsade, Jubaland's operational spokesman told journalists that Somali National Armed Forces backed by Jubba land forces and U.S. Africa Command killed 30 al-Shabab extremists in an operation in Jamame town in Lower Jubba.
"The joint forces conducted offensives in Jamame killing 30 al-Shabab fighters. We will intensify the operations to root out the terrorists from our region," Jogsade said.
Residents in nearby towns said they heard the sound of heavy weapons. "We heard blasts in Jamame and learnt that al-Shabab fighters in the town were attacked by government forces," Jibril Adam, a resident told Xinhua.
Government forces have been on major operations to flush out al-Shabab militants from central and southern regions.
The remarks came hours after the U.S. military said it has carried out a new air strike against al-Shabab to reduce the threat against its partners in Somalia and prevent al-Shabab from plotting terror attacks across the country.
The U.S. Africa Command said in a statement on Saturday that Friday's strike hit near Kobon, not far from the port city of Kismayo in southern region.
Even though the U.S. army did not give the number of casualties in the Friday strike, independent sources said at least eight insurgents were killed.
According to Africom, Kobon has been used to stage attacks against Somali forces.
Somali National Armed Forces backed by African Union Mission in Somalia ousted al-Shabab from the capital Mogadishu in August 2011, but the terror group is still in control of several areas in southern Somalia and capable of conducting attacks.