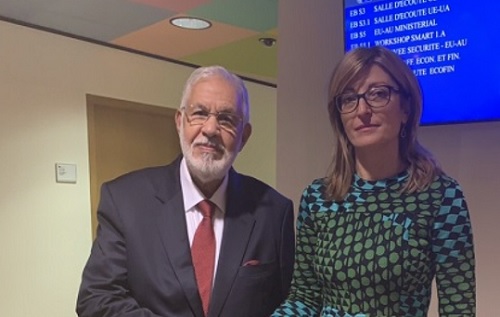 Foreign Minister Mohamed Sayala agreed with his Bulgarian counterpart, Ekaterina Zakharieva to hold a business forum during the visit of the Presidential Council's head, Fayez Al-Sarraj to Bulgaria, in order to discuss resuming Bulgarian exports to Libya.
Minister Zakharieva expressed her country's desire to enhance bilateral relations with Libya, especially in the economy field.
Bulgarian Prime Minister Boyko Borissov invited during a telephone call last week the PC's head, Sarraj, to visit Bulgaria, according to the Bulgarian Foreign Ministry's press office.