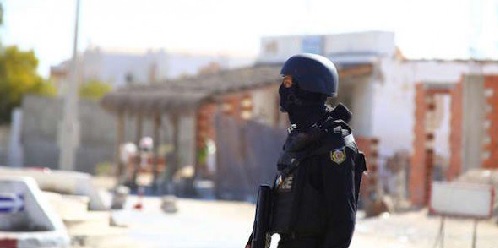 A terrorist cell composed of ten people, including two women, was dismantled by the Investigation and Research Unit of the Enfidha National Guard (governorate of Sousse), according to the Interior Ministry.
The terrorists used to operate in Hammam Sousse, Akouda, Hergla and Kalaa Kebira. Between 25 and 45 years old, the members of this cell had links with the terrorist group "Katibet Okba Ibn Nafaa" located on the heights of Mount Chaambi, adds the same source.
These individuals, the IM specifies, communicated with terrorist elements inside and outside Tunisia through the application "Telegram". They confessed their intention to commit terrorist attacks.
After consultation with the public prosecutor, the cell members were placed in custody and a judicial investigation was initiated. Two other persons, including one classified as very dangerous and wanted in a case of terrorism, are also wanted in the same case.