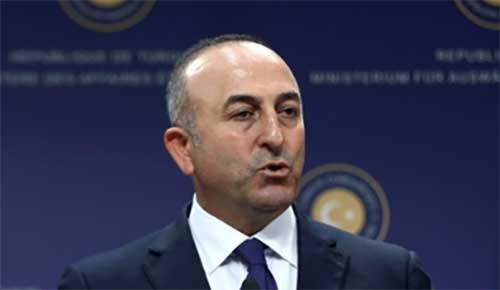 The Turkish Foreign Ministry has warned Turkish citizens in Libya to evacuate the country "immediately" through a statement released late on Jan. 7.
"Because of the conflict and the airstrikes in Libya recently, we are suggesting that our citizens leave the country immediately," the statement said.
The ministry also said that the Turkish Consulate General in Misrata (+218-51-266-3211) and the ministry's consular call center (00 90 312- 292 2929) can be reached 24 hours a day, seven days a week during an emergency.
The Libyan Shield Force, an Islamist rebel militia, has been engaged in fighting with rival militias in Tripoli over control of the Libyan capital's strategic facilities.
Libya has recently witnessed heavy fighting between a loosely organized national army and militias that have held onto their weapons following a bloody uprising in 2011 that ended the rule of Muammar Gaddafi.
Also on Jan. 7, the Foreign Ministry released a statement saying a threat to shoot down Turkish civilian and military aircraft had been posted on a Facebook page allegedly belonging to the Libyan Air Force.
"This irresponsible statement in contravention of international law is totally unacceptable. We strongly condemn this hostile statement targeting Turkey," the ministry stated.
Turkey has long had strong links with oil-rich Libya, which has been riven with divisions since the fall of Gaddafi in 2011.
Although many Turks have already heeded previous government warnings and fled the bloodletting sparked by warring factions and an ineffectual central government, others still run restaurants and shops in Libya.