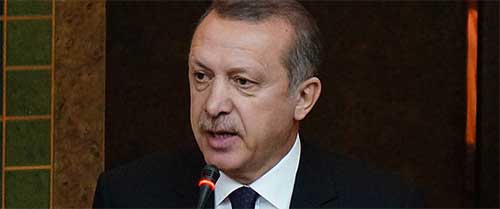 President of the Republic of Turkey, Recep Tayyip Erdogan left Thursday Algiers after a two-day official visit to Algeria, at the invitation of President of the Republic, Abdelaziz Bouteflika.
Erdogan was sent off upon his departure at Houari Boumediene international airport, by Speaker of the Council of the Nation (Upper House of the Parliament), Prime minister, Abdelmalek Sellal, Foreign minister, Ramtane Lamamra and Deputy Minister for National Defence, Chief of Staff of the People's National Army, Lieutenant General Ahmed Gaid Salah.
Members of government also saw off the Turkish president.
Erdogan met with the Head of State, Abdelaziz Bouteflika and Prime minister, Abdelmalek Sellal.